Sharjah plans House of Wisdom after being named World Book Capital
Dr Sheikh Sultan bin Muhammad Al Qasimi, Ruler of Sharjah, has unveiled the Sharjah World Book Capital 2019 Monument.
Developed by the Sharjah Investment and Development Authority (Shurooq), and commissioned by internationally acclaimed UK-based artist Gerry Judah, the 36.5-metre high sculpture is inspired by an ancient scroll design.
The true spiral is made of 72 tonnes of steel with 240 tonnes of concrete foundations underneath a 4-metre wide base, state news agency WAM reported.
Shaped like a torch, the monument highlights Sharjah's ongoing efforts aimed at fostering reading and stressing the important role of books in further intellectuality and enlightenment, it added.
Shurooq started developing the monument after the World Book Capital's International Committee, an affiliate of the United Nations Educational, Scientific and Cultural Organisation (UNESCO) named Sharjah World Book Capital 2019.
It commemorates Sharjah's cultural achievement as the first city in the Gulf region and third city in the Arab World to receive the title.
The ruler of Sharjah has also unveiled the House of Wisdom project, which is also being developed by Shurooq.
Scheduled for a public opening in 2020, the library and cultural centre will be designed by award-winning British architectural design and engineering firm Foster and Partners.
The House of Wisdom will have two floors comprising a 105,000-book library, discussion halls, reading areas – both indoors and outdoors in the garden, in addition to a restaurants and a café alongside a children's education space, a prayer room and a dedicated women's area.
The front of the building's façade will be entirely transparent, made from UV resistant glass to offer visitors the chance of reading in natural light.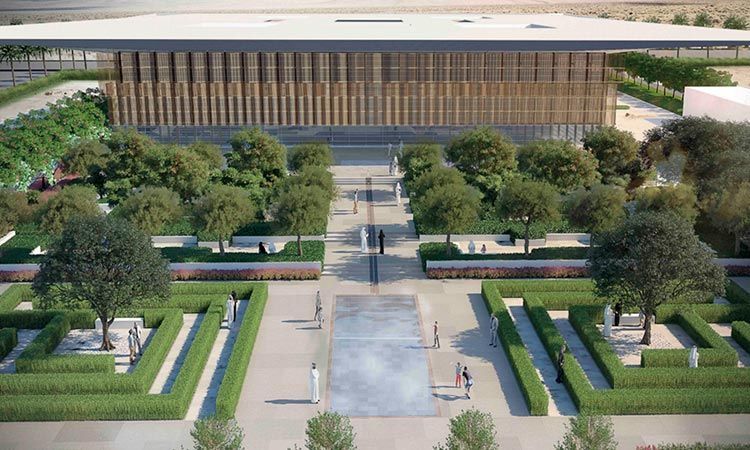 Emirate: Sharjah
Date: Apr 24, 2019
Back