Events in UAE
The Arab International Dental Conference & Exhibition
Gulf Dentex 2018 showcases all aspects of the global dental business under one roof.
It will bring together the most advanced technologies & equipment to provide a platform for suppliers and professionals to communicate and exchange valuable experiences. Indeed, it will be a great opportunity to foray into the vast GCC Healthcare markets for trade and knowledge sharing, latest innovations, cutting-edge R&D technology and dentistry techniques to meet the growing demands of the ever-evolving world of dental science in the Middle East.
The event also acts as a meeting point uniting all relevant groups related to the world of dentistry from across the world. If your focus is on the Middle East and Africa, it will be a 'must-attend' international meeting point for sharing policy, information and ideas on dentistry and oral health. It is also a highly reputable source of continuing education allowing dentists and other oral health practitioners in the Middle East to stay abreast of the latest technology and practices.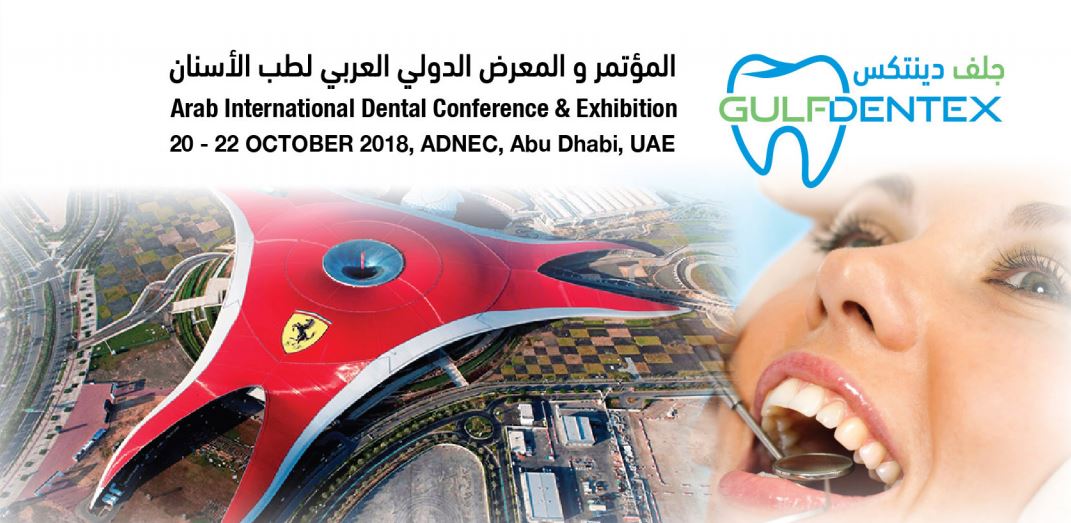 Emirate: Abu Dhabi
Venue: ADNEC – Conference Room A&B + Atrium & Hall 3-4 Abu Dhabi, UAE
Dates: Oct 20, 2018 - Oct 22, 2018
Website: http://gulfdentex.com/
Back