Events in UAE
GITEX Technology Week 2018
The epic Gitex Technology Week is set to return in the last quarter of 2018. A show of global repute, this mammoth 5-day event is where the tech glitterati converge to showcase and experience the world's most advanced technology and drive digital transformation.
Organised by Dubai World Trade Centre, Gitex Technology Week sets the tone for the future of technology in the region and beyond. As an event, it is highly popular with digital whizzes, IT geeks, technology pioneers, futurists and business heads in equal measure.
With projected spends in the technology sector running into billions of dollars in the coming years, it is not surprising that Gitex Technology Week draws such an unmitigated interest. Last year an impressive 147,133 visitors were mesmerised by the sheer variety and volume of future-forward innovations displayed by 4,473 exhibitors from 97 countries.
In 2018, the four highlighted segments of the show will be Smart Cities, AR and VR, Internet of Things and Smart Manufacturing. It will showcase the world's most progressive smart cities implementing next generation technologies in infrastructure, bringing to the forefront the strides made in transformative technologies and everything related to the revolutionary Industry 4.0.
Be the first to know with what's coming next, by stepping into the world of the future at Gitex Technology Week 2018.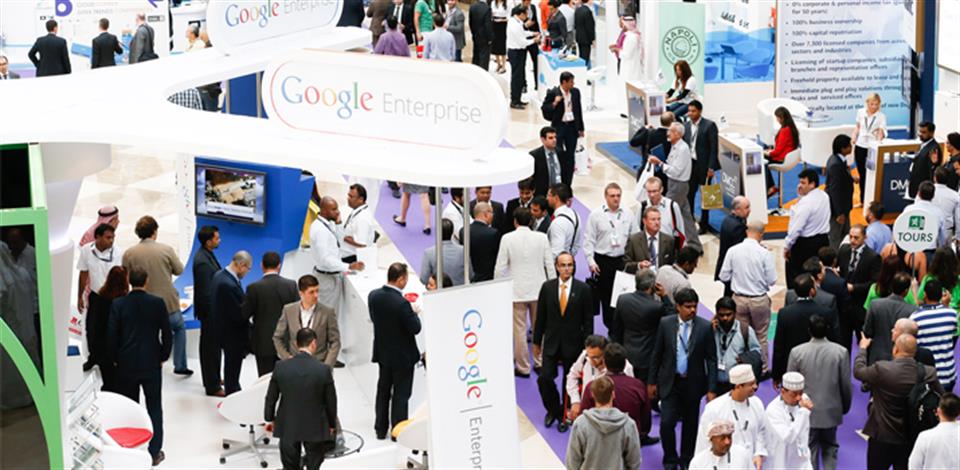 Emirate: Dubai
Venue: Sheikh Rashid Hall, Hall 1, Hall 2, Hall 3, Hall 4, Hall 5, Hall 6, Hall 7, Hall 8, Sheikh Maktoum Hall, Sheikh Saeed Hall 1, Sheikh Saeed Hall 2, Sheikh Saeed Hall 3, Trade Centre Arena, Za'abeel Hal
Dates: Oct 14, 2018 - Oct 18, 2018
Organiser: Dubai World Trade Centre
Back