Visiting places in UAE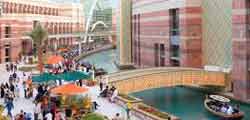 Dubai Festival City is a multi billion dirham development, to be completed in phases by 2015. The project will house a retail park, four hotels, a golf course, a marina, a boulevard, schools and hospitals.
Parts of the Dubai Festival City project have already been opened as part of a phased opening that began in 2004. Among the already completed parts of the scheme are two schools and a shopping mall. A couple of internationally acclaimed hotels will open in 2007/08.
Emirate: Dubai
Back