Events in UAE
Now entering its 24th year, Gulfood – the world's largest annual food and beverage trade event – has been pivotal in establishing the Middle East's leading role on the global food agenda.
By attracting huge numbers of exhibitors, buyers and visitors year after year, Gulfood has constantly fostered innovation across local, regional and global supply chains.
The 2018 edition saw 97,000 visitors and 5,000 exhibitors from 185 countries take part, while the event's reputation for major on-site sales activity was realised once again. Deals running into hundreds of millions of dollars were sealed during the four day event.
For the third consecutive year, Gulfood will feature a sectorised approach to further increase accessibility and trading potential. Tens of thousands of finished food and beverages will feature in halls dedicated to eight commodity trading sectors: Beverages; Dairy; Fats and Oils; Health, Wellness and Free-From; Pulses, Grains and Cereals; Meat and Poultry; Power Brands and World Food.
Innovation and market-entry will also be heavily promoted through the Gulfood Discover Zone, which debuted in 2018. Here exhibitors can showcase new products in an exclusive and interactive lounge. A dedicated area will assist companies new to the MENA region and the Gulfood Start-up and Innovation Competitions will both feature.
Taking place at Dubai World Trade Centre, Gulfood should once again be top of the menu for those in the sector.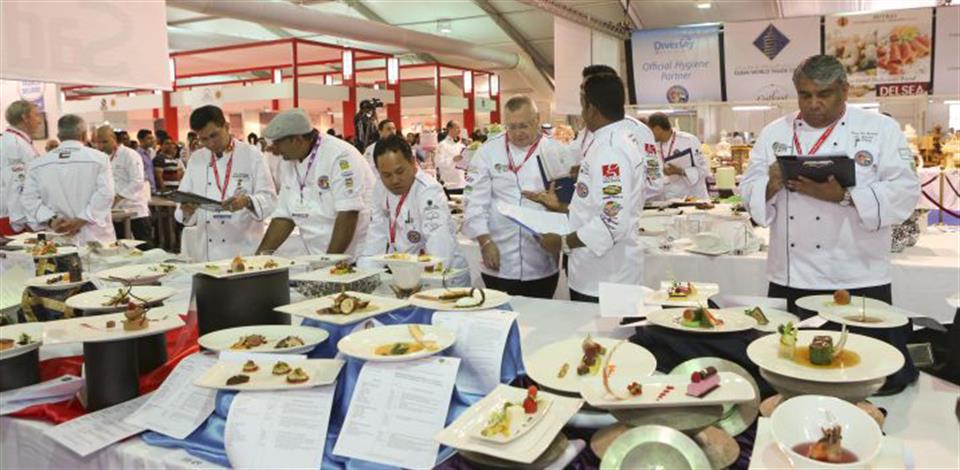 Emirate: Dubai
Venue: Al Multaqua Ballroom, Trade Centre Arena, Hall 1, Hall 2, Hall 3, Hall 4, Hall 5, Hall 6, Hall 7, Hall 8, Sheikh Saeed Hall 1, Sheikh Saeed Hall 2, Sheikh Saeed Hall 3, Sheikh Maktoum Hall, Sheikh Ras
Dates: Feb 17, 2019 - Feb 21, 2019
Organiser: Dubai World Trade Centre
Website: https://www.dwtc.com/en/events/Pages/2019/Gulfood-Exhibition
Back